SKIN CONSULTATION
A skin analysis consultation is necessary before we can perform any skin treatments or professional peels, or before we prescribe any cosmeceutical product. This consultation allows us to perform an analysis of your skin type, medical history and your skin goals. With this information we can customise a program using specific facials, professional peels and cosmeceutical home care to nourish your skin with the necessary ingredients.
Our therapists will cleanse your skin, discuss your needs, and analyse your skin's condition and requirments using our specialised equipment and skin analysis. We will review your medical history, skin thickness, hydration, oil production, conjestion and pore size, pigmentation issues and ageing concerns, and then perscribe the appropriate pre-peel home treatment regime to prepare your skin for the best results.
$40 fully redeemable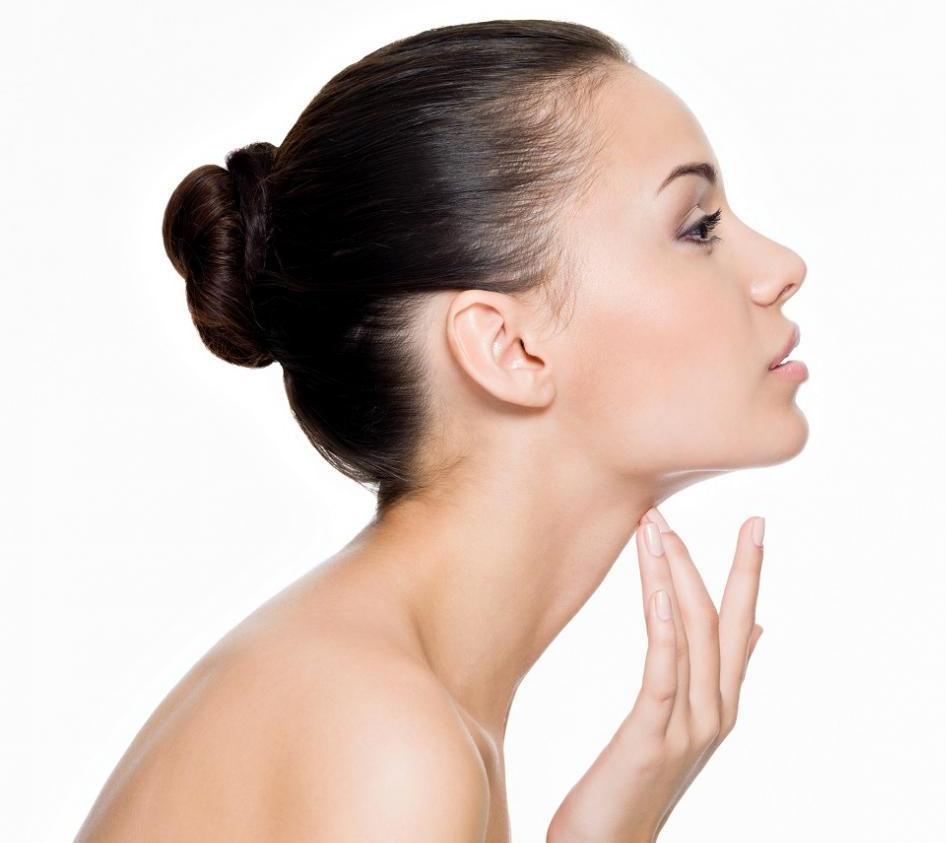 Is your skin just not responding to what you have already tried? Is your acne or pigmentation resistant to change? Do you suffer from redness or sensitivity? Are you worried about ageing or sun damage? Feauturing world leading skin care and professional skin treatments from O Cosmedics, Aspect, Societe, Skin Medica, Cosmedix, Results Rx, and Dermaquest, Smooth Curves has the answer. 
We are able to supply cosmeceutical products containing potent, pharmaceutical grade ingredients in strengths that can only be perscribed by skin care professionals. Treatments at Smooth Curves work on the lower layers of your skin, the dermis and epidermis, where cells are reproduced. We work with your skin and your schedule to effectively treat a wide range of conditions with little to no downtime.
We are commited to offering our clients an honest, professional service grounded by dermal science. You will be guided by a team of skin experts who will thoroughly analyse your skin and create an individualised program of skincare and treatments specific to your needs.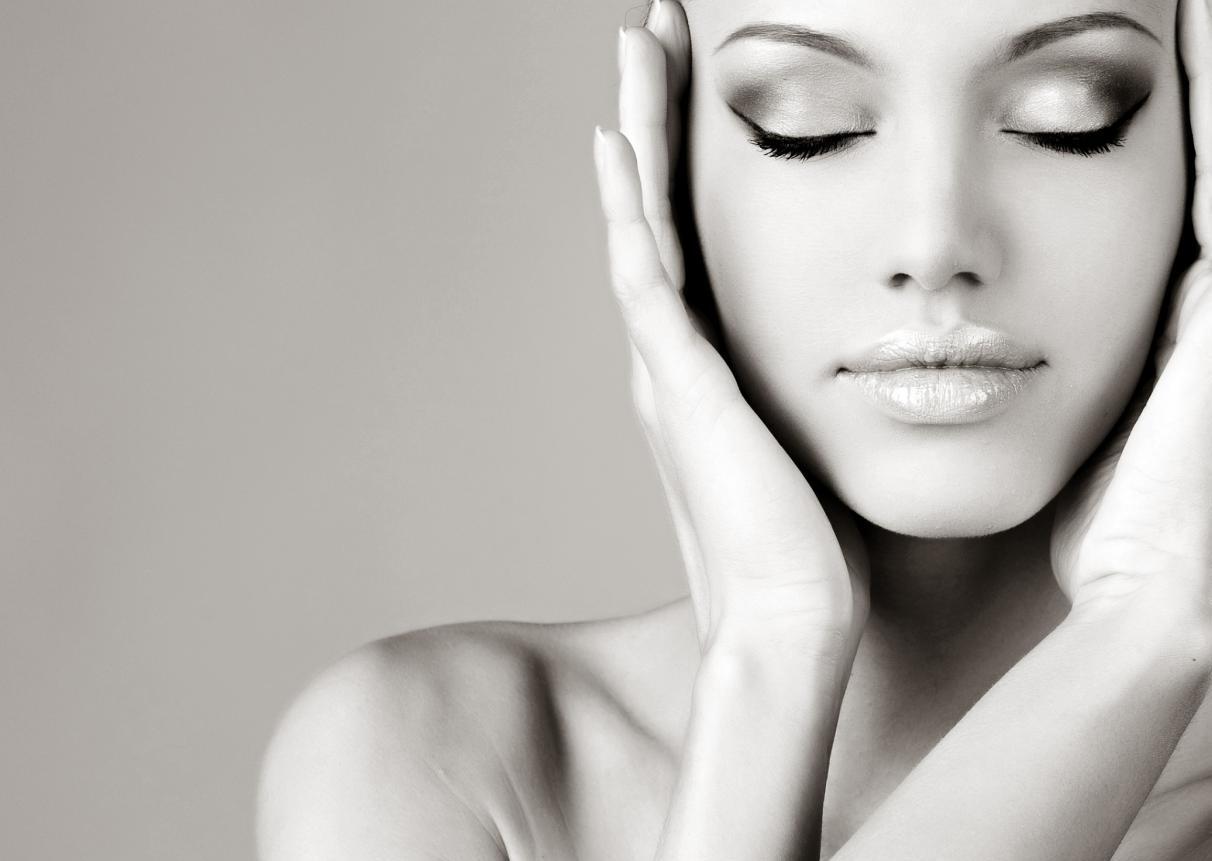 'SERIOUS ABOUT SKIN' (PROFESSIONAL PEELS)
Our professional peel treatments from O Cosmedics, CosMedix, Societe, and Aspect stimulate gentle, healthy change deep within the skin, using chirally correct ingredients. Chirally correct peels are associated with better ingredients, less recovery and fewer unfavourable side effects than other chemical peels. In some cases, you may return to work with mineral make-up directly after your peel. Other peels involve 1-2 weeks of shedding as your skin renews.
A skin analysis is required to determine your needs, medical history and skin type, and to prescribe a pre-peel home treatment regime to prepare your skin for your peel treatments. A course of 3-6 peel treatments will be recommended, depending on your skin requirements.
Pomegranate Enzyme Peel $125
The ideal entry-level peel for all skin types, including sensitive skin.
Pumpkin Enzyme & Fruit Acid Peel $125
A gentle, yet effective peel for all skin types, especially sun damaged and ageing skin, as well as uneven skin tones.
Lactobotanical Peel (20%-60%) $125
With strength adjusted according to your level of sensitivity, this is an excellent treatment for hyper-pigmentation, sun damage, mild acne, congestion, dull or lifeless skin and dehydration.
Bio-White Peptide Peel $125
A high strength Vitamin C peel especially for pigmented, dull and uneven skin tones.
Oxygenating Enzyme Peel $125
Natural fruit peel with papaya, pumpkin and pomegranate enzymes offers intense oxygenation and a great skin pick-me-up.
Bio-White Peptide Peel $125
A high strength Vitamin C peel especially for pigmented, dull and uneven skin tones.
Oxygenating Enzyme Peel $125
Natural fruit peel with papaya, pumpkin and pomegranate enzymes offers intense oxygenation and a great skin pick-me-up.
Intensive facial treatments chosen according to your skin sensitivity and skin goals.
Benefit Peel $140
The best all-around peel for hypersensitive, ageing and breakout-prone skin. It is even gentle enough for rosacea sufferers. This potent antioxidant peel delivers vital nutrients, including highly concentrated Vitamin C and Vitamin A, deep within the skin's layers to gently stimulate collagen production without excessive peeling.
Detox Peel $150
This peel will fast track your quest for pure, clear, and healthy looking skin. This world-first technology combines the powerful skin renewal and anti-imperfection action of clinical strength beta hydroxy acids with a patented blend of 3 clinically proven purifying rainforest plants. This peel is suitable for those with oily, congested, and blemish-prone skin looking for a calmer, clearer, healthier looking, less oily complexion. Generally a course of 6 peels is recommended, with one peel every 2 weeks. Preparation with home care is required for at least 2 weeks prior to this peel.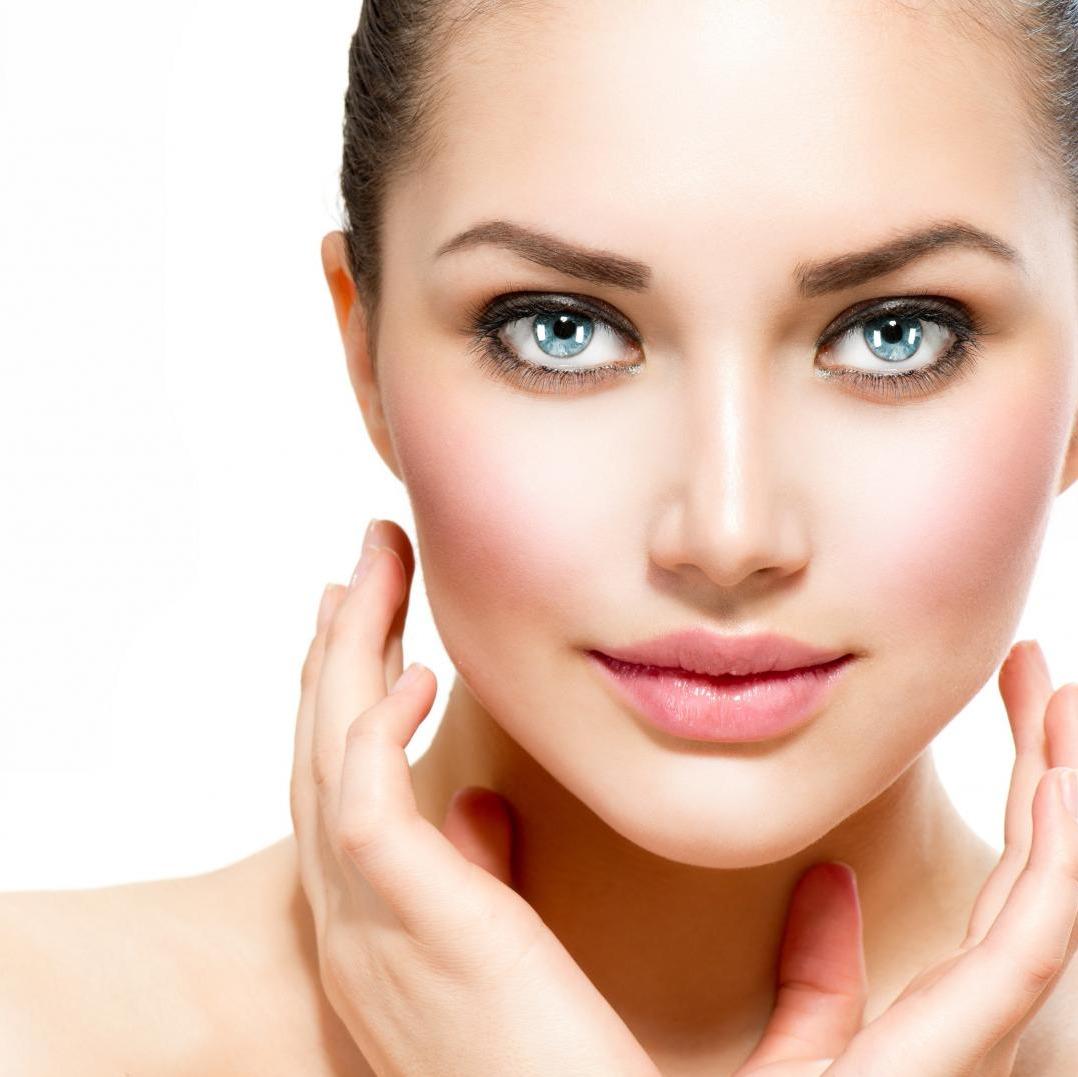 Pigmentation Peel $140
This breakthrough clinical treatment is suitable for the management of epidermal and hormonal hyper-pigmentation, age spots and other skin discolourations. This peel combines clinical strength alpha and beta hydroxy acids to lift away the dull, discoloured skin cells whilst evening the skin tone through optically pure Vitamin C and Tyrostat (without the potential toxicity associated with other chemical skin whiteners). A course of 6 peels is recommended, with 1 peel every 2–4 weeks. Preparation with home care is required for at least 2 weeks prior to this peel.
Timeless Peel $180
Our favourite peel is highly concentrated and is our very best at dramatically reducing the visible signs of ageing, melasma, hyperpigmentation, acne and acne scarring. Combining 30% AGP Complex with lactic acid, this peel generates immense activity deep within the skin to hydrate, exfoliate, and encourage healthy cellular growth and renewal, giving you an age-defying, smooth-textured complexion. This peel requires 14–28 days preparation using home care products. It is common to experience sheet peeling of the skin for 5–10 days post peel. A course of 3 peels is recommended, with 1 peel every 3–4 weeks.
Deep Sea Peel $350
This potent, non-acidic herbal peel allows penetration from very superficial to medium (dermal) depth to stimulate deeper changes in the skin. Utilising the healing power of the ocean, Deep Sea Peel significantly helps reduce the appearance of fine lines, wrinkles, blemishes, melasma, hyperpigmentation, acne, mild acne scarring, sun damage and premature ageing. The result is smoother, denser and more hydrated skin. The Deep Sea Peel can also be used as a body peel to treat skin, scarring and stretch marks on single areas at at time, including neck, upper back, upper chest, abdomen, arms (upper or lower), legs (upper or lower), buttocks or hands. This peel requires 14–28 days preparation using home care products. It is common to experience sheet peeling of the skin for 5–10 days post peel.
Dermapen® skin needling technology is the next evolution of the popular Derma Roller. Dermapen® is a procedure involving a device with many needles that are used for the natural induction of collagen. The needles create multiple pin holes in the epidermis and dermis. These injuries cause localised damage and bleeding which will lead to increased collagen and elastin deposition. The treatment is generally used for wrinkling, scarring, large pores, acne, hair loss, stretch marks and skin rejuvenation.
Conditions treated:
Hyperpigmentation
Uneven skin tone and texture
Enlarged pores
Fine lines and wrinkles
Stretch marks
Scarring
Ageing
Acne
Hair loss
Rosacea/skin inflammation
Recieve a full treatment FREE when you pre-purchase 3 treatments. 
Call us on 9399 8988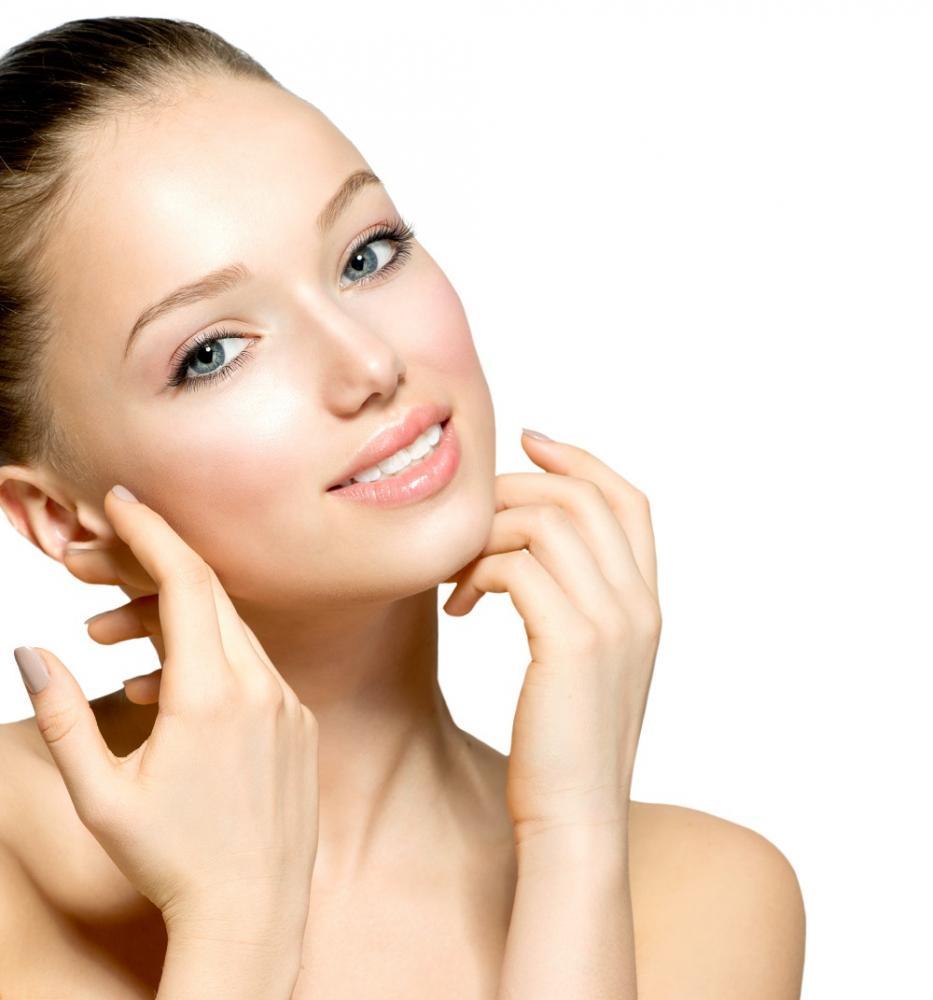 WEIGHT MANAGEMENT PROGRAM — ULTRALIGHT.
Whether you are looking to shed excess weight, improve your health or just want to look healthier and younger, Smooth Curves has nutritionist developed programs and advice for weight loss and wellness.
Nutrition and dietetic counselling and support is provided in a warm and understanding environment. Improvements in overall health and well-being can be seen in the small changes made with the guidance and support of a professional. A range of conditions can be impacted by dietary changes, including diabetes, high cholesterol, irritable bowel syndrome, being overweight and obese, and vitamin and mineral deficiencies.
This is not a calorie controlled diet where you can consume your daily intake of calories from one food group, nor is it a meal replacement where nothing is learnt about correct food preparation.
You will maximise fat loss as your body will instead burn stored fat, providing energy through natural ketosis. In simple terms, our program is all about fat loss. Unlike many other quick weight loss programs, the Ultra Lite weight loss and detox program does not deplete your body of vital fluids and muscle mass.
You can lose 3–6 kilos in your first week and 1–2 kilos per week thereafter of pure fat. This is very rewarding for people who want to naturally lose weight fast while also being able to control your weight for life. We don't leave you alone on this journey. Smooth Curves' professionally trained practitioners are there to support you with weighing and measuring, weekly consultations, and to provide valuable advice and supervision. This will ensure that you receive the maximum benefits and results from your weight loss and detox program.
Consultations are required.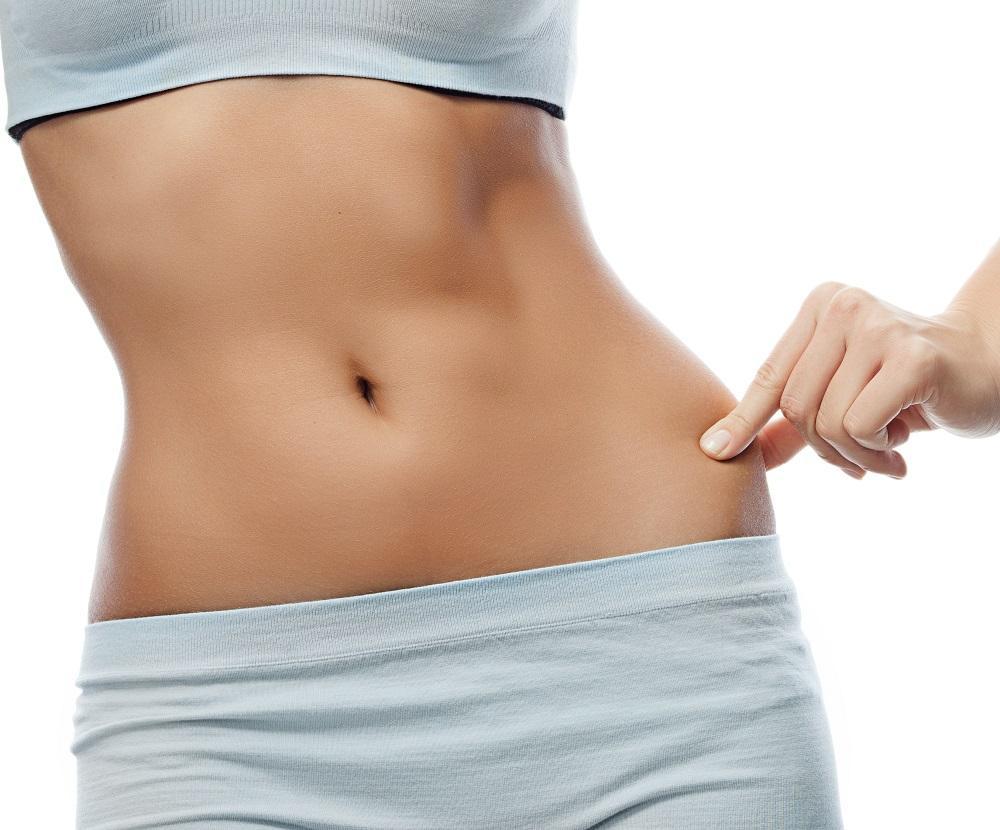 INJECTABLES AND DERMAL FILLERS
We offer anti-wrinkle injections for frown lines, crows feet, forehead furrows and many other areas, as well as volumising treatments for lips, cheeks and mouth, to mention a few. We only use the highest quality and fully approved products in Australia.
In December 2012, after providing a loyal client with cheek enhancement,
Anita received this:
'Hi Anita, still grinning from ear to ear, I've had nothing but compliments the last 2 days re how well I'm looking. I can't thank you enough. I just want to thank you again for what you have done, you truly are amazing.'
Injectables and dermal fillers are available from our doctor.
Please call us for more information on these services. A complimentary consultation is required.
At Smooth Curves we use the latest in technology and are proud to say that we have the best in elite clinical modern machines.
We are your one-stop shop beauty destination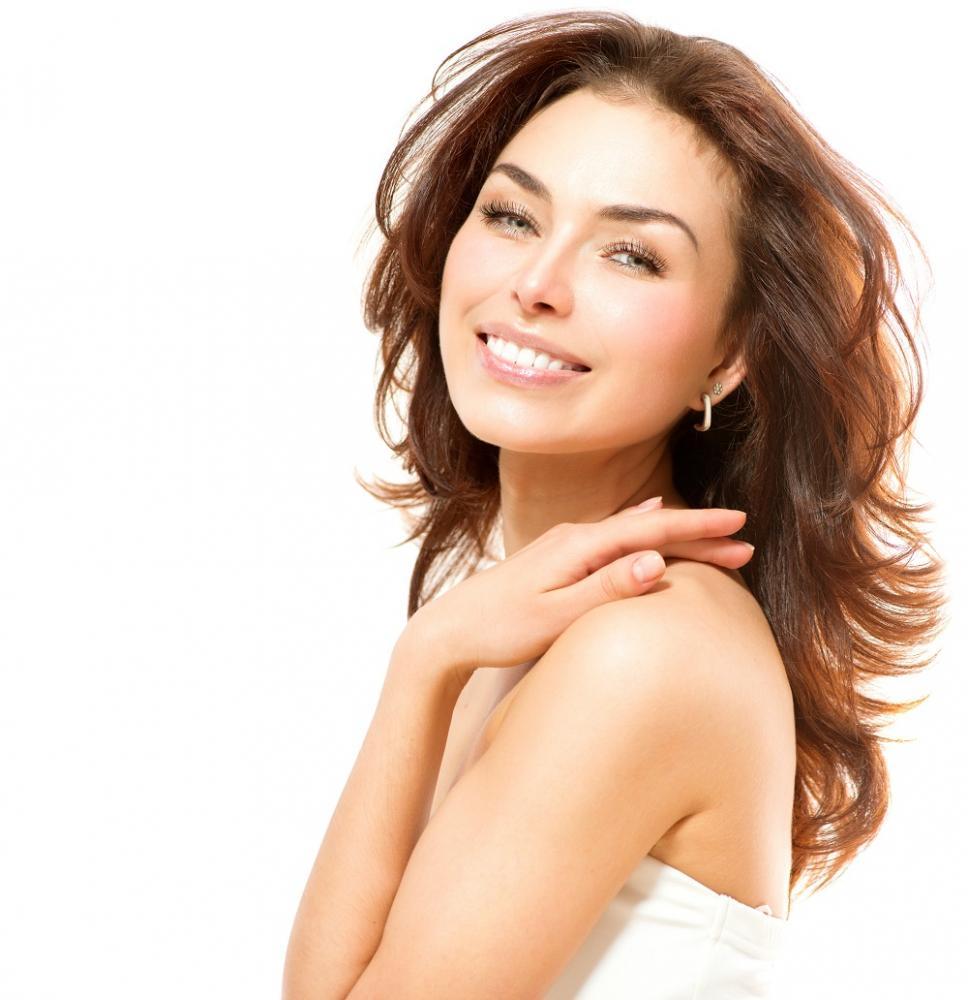 At Smooth Curves, you can have access to a wide range of medical services (MEDICAL GRADE STANDARDS AND PRACTICES APPLY).
Our medical services include:
BOTOX ADMINISTRATION – A certified doctor is booked in upon treatment/BOTOX administration
QUANTUM – IPL HAIR REMOVAL
IPL HAIR REDUCTION
PHOTO REJUVINATION
BODY CONTOURING
SKIN TIGHTENING
INTENSIVE WEIGHT LOSS
DETOX
QUANTUM – IPL HAIR REMOVAL
The gold standard IPL system, and voted the world's best hair removal, IPL is not a laser light, but a more advanced technology known as intense pulsed light, which is a broad-spectrum light.
The system utilises advanced technology in hair removal to safely, permanently and effectively remove your unwanted hair.
IPL HAIR REDUCTION
Lip, chin, sides $85
Underarm $79
Bikini $89
Brazilian and underarm $125
Full back and shoulders $220
BODY CONTOURING
Body Treatments
Lipomassage – Fat, Cellulite, Reshape & Firm
Lipomassage by Endermologie is a non-invasive treatment that manipulates the connective tissue through mechanotransduction, resulting in slimming, cellulite reduction and anti-ageing. The benefits go far beyond aesthetics to encompass your total physiological well-being.
Lipomassage has five significant outcomes:
Movement of fluid – moves extra cellular fluids in a directional manner to eliminate bloating, water retention and fat deposits.
Reduction of internal scar tissue – breaks down internal scarring to trap the fluids that generate pockets of fat and in turn cause cellulite.
Increased microcirculation – increases fluid exchange in the capillary network to assist in the movement of fluids back into the vascular and lymphatic system, increasing oxygen, nutrient delivery and detoxification.
Stimulation of fibroblasts – fibroblasts are the fundamental building elements of the connective tissue and, when stimulated, produce collagen and elastin to reduce signs of ageing.
Lipolysis – withdraws fatty acids from fat cells back into circulation for the metabolism.
Natural Face and Breast Lift
Lift-Massage
A redefined, youthful face for all.
To reverse these visible signs of ageing, lift-massage applies a concentrated effort on the superficial tissue layers where the fibroblasts are. Fibroblasts are responsible for the collagen and elastin production that gives skin its firmness and elasticity. By stimulating the core of this cell, lipomassage produces younger looking and denser skin. 30 Minutes $100
PHOTO REJUVINATION
Do you have unsightly pigmentation, sun spots or facial veins?
Photo rejuvenation radically treats sun spots, skin pigmentation, capillaries and the visual effects of ageing to ensure that your skin always looks flawless and radiant. A complimentary consultation is required.
Full face photo rejuvenation $199
Spot treatment $50
Nose $70
Full face and neck $250
Full face, neck and décolletage $299
Other areas are available for singular and/or treatment packages.
SKIN TIGHTENING
Regen – Skin Tightening and Fat Blasting
Enhance your youthful appearance without any pain, injections, surgery or even any downtime. Regen treatments provide an active solution in the fight against ageing. The revolutionary Regen technology provides accurate dermal heating using very little energy to painlessly and immediately smooth and tighten your skin. Tighter skin can be seen even after only one treatment.
Clinically proven on all skin types to regenerate collagen, tighten and tone the skin and improve the overall skin texture, Regen treatments can gently and effectively tighten the skin on your face, neck, arms and tummy.
Corrective Skin Treatments & Facial Treatments
Microdermabrasion
Microdermabrasion is the newest way to ensure you have the cleanest possible skin treatment. It is a system that exfoliates the skin with diamonds while simultaneously cleaning it, too. Microdermabrasion is designed to rejuvenate the skin by removing dead and dry skin from the surface to increase cell turnover and encourage your skin to act younger. The improvements you will notice from this treatment include clarity, smoother texture and a more even skin tone, leaving your skin refined and refreshed. 
One of our most popular treatments, combining medical strength correctives to mop up free radical damage and help lighten the complexion. 
Includes a thorough cleanse, enzyme skin brightening exfoliant, full face and neck microdermabrasion, massage and leave on mask balm to nourish and restore your skin to its healthy best.
45 Minutes $105
Upgrade suggestions: Oxygenating Mask (skin brightening and acne clearing) $20 Upgrade 
30 min LED (dramatically rejuvenates and plumps) $35 Upgrade
Pomegranate Peel (or peel of therapists choice) $60 Upgrade
Extractions (e.g. milia) $20 Upgrade
Micro-On-The-Run
Need a microdermabrasion but pressed for time?
Includes a thorough cleanse, full face microdermabrasion with an added hydration boost and nourishing leave on mask balm.
30 Minutes $89
Medi-Facial
Medi-facials are medical strength facial treatments designed for all skin types and to treat specific skin conditions. A customised combination of biologically active ingredients will be blended according to your individual needs (to cleanse, exfoliate, repair, nourish or hydrate) by utilising the purest antioxidants, vitamins and skin healers. This facial will mop up free radical damage and brighten your complexion.
60 minutes $100
Levelling
Sugical blades remove twice the dead skin and vellous hairs than a single microdermabrasion treatment. Combined with a enzamatic brightening exfoliant, followed by a super hydrating mask to maximise skin hydration, it leaves your skin feeling smooth, plump, refreshed and brighter.
45 minutes $105
Upgrade suggestions: Oxygenating Mask (skin brighetening and blemish clearing) $20
LED Express 20 minute $25 Upgrade
Pomegranate Peel (or peel of therapists choice) Upgrade $6
Skin Quench
This refreshing antioxidant skin treatment combines a gentle acid with active blueberry extracts to lightly exfoliate and brighten the skin. This treatment also includes our most popular mask for maximum hydration and to plump fine lines. An exceptional treatment for dull and lifeless skin, congestion, mild acne, sun damge and especially dehydrated skins. Revealing refreshed, luminous skin perfection!
60 Minutes $105
Upgrade suggestion: 30 Minute LED $35 Upgrade
Re-Energise 
For those who want an extra kick for your skin. We start with our Endermologie Cosmecanique facelift to naturally stimulate your youth cells to increase collagen, elastin and hyaluronic synthesis in the skin to dramatically lift, firm and plump. Followed by a lacto-botanical peel, it leaves your skin hydrated, brighter and rejuvenated.
Upgrade suggesion: 30 Minute LED (dramatically rejuevnates and plumps) $35 Upgrade
70 Minutes $16
Acai Berry Fresh
This soothing treatment combines the use of LED light therapy to dramatically reduce the signs of inflammation and also stimulates collagen and elastin production. Combined with an antioxidant exfoliation to gently remove redundant cells and finished with a deeply cooling hydrating mask, your skin will be left feeling hydrated and repaired.
60 Minutes $125 
Upgrade suggestion: lacto-botanical peel (strength adjusted according to your skins level of senstivity) $60 upgrade 
'Serious About Skin'
Revilatise the appearance of your skin and achieve maximum results tailored to your needs and concerns. We choose Cosmedix, Societe, SkinMedica, Aspect Dr and O Cosmedics products for their innovative, nontraumatic treatments that succeed by stimulating healthy change in the skin to help create a healthy, renewed complexion.
50 Minutes $125
Therapist to choose: pomegrante ezyme peel, pumpkin enzyme and fruit acid peel, lacto-botanical peel (20-60%), bio white peptide peel, OR oxygenating enzyme peel.
We always customise treatments accoridng to your skin's sensitivity levels, generally all peel treatments will include an appropriate exfoliation method prior to peel application, your therapist will either choose granular, enzyme, O sonic cleansing, gauze OR a light micro exfoliation method.
BODY INDULGENCE TREATMENTS & RELAXATION MASSAGES
At Smooth Curves we use soothing music, candle light and warm luxurious towels to ensure your relaxation massage benefits last for several days.
15 minutes $25
30 minutes $40
60 minutes $75
Improvements to skin tone and appearance
Some reduction in muscle tension including the relief of muscle tension and headaches
Improvements to any stress-related symptoms
Improvements in blood circulation
Aromatherapy
Essential oils create a therapeutic, relaxing experience that balances the mind, body and spirit.
60 minutes $80
Hot stone therapy
Hot stone therapy melts away tension, eases muscle stiffness and increases circulation and metabolism. Each therapy session promotes deep muscle relaxation through the placement of smooth, water-heated stones at key points on the body. Our professional massage therapists also incorporate a customised massage with the use of hot stones.
Coconut massage
Coconut oil soothes tight muscles, nourishes the skin and promotes lymphatic drainage.
60 minutes $80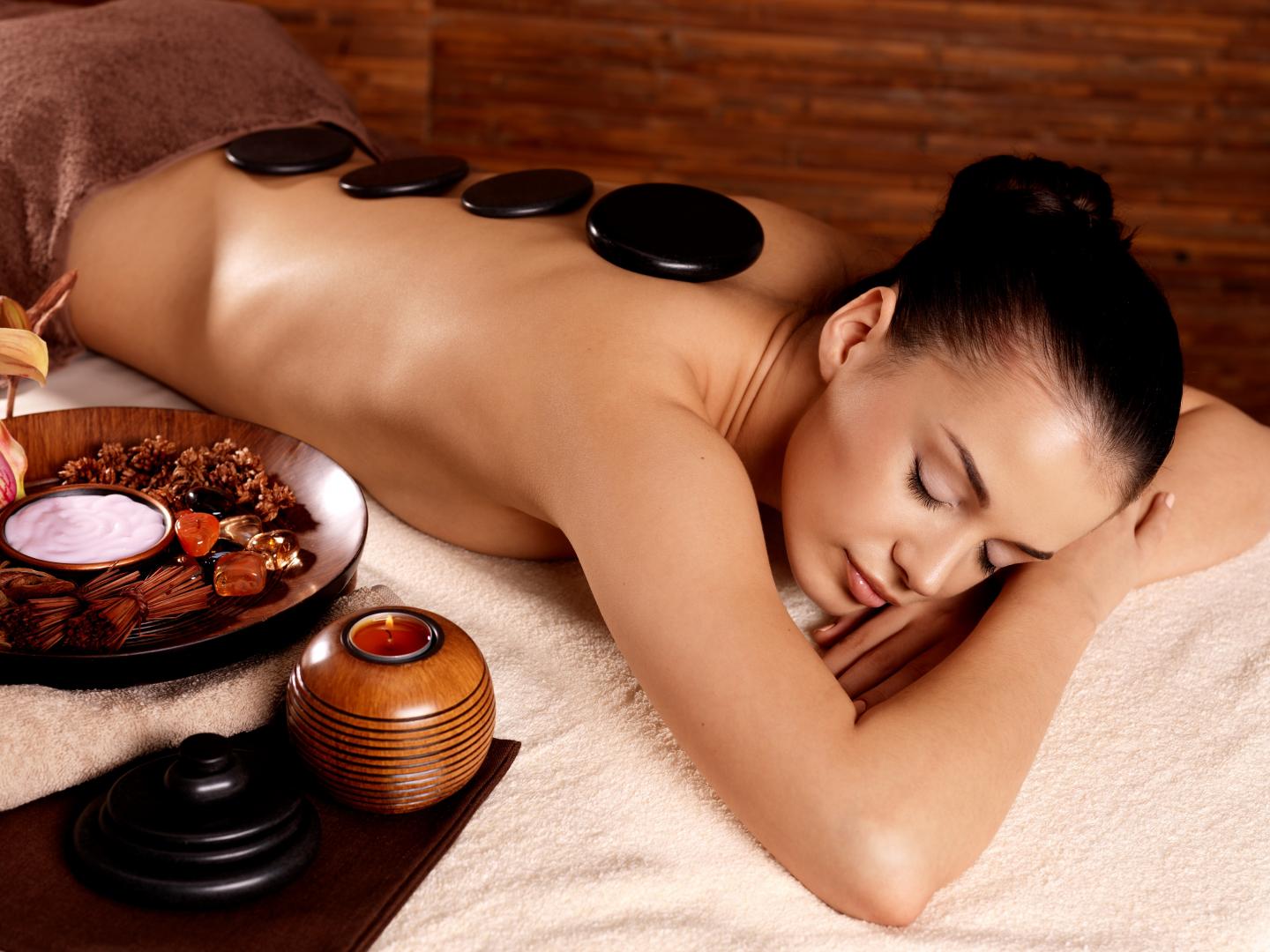 Motherhood massage
For breastfeeding or pregnant women, after the first trimester, and preformed on a pregnancy bed. Our motherhood massage aids in relaxation, increases blood and lymph flow, encouraging the elimination of toxins through the circulatory and lymphatic system, delivers more oxygen and nutrients to the mother and baby, decreases insomnia, and eases muscular tension.
60 minutes $85
$5 Upgrade to an Aromatherapy Massage, which combines essential oils to create a relaxing, luxurious experience that balances the mind, body, and spirit.
$35 Upgrade for a 30 minute LED Pain Relief Therapy Session. Proven to treat muscular, aches, pains, stiffness and arthritic pain. 
$35 Upgrade for a 30 minute LED Back Acne Clearing Session. Proven to kill the acne causing bacteria to not only clear existing blemishes but to prevent future breakouts.
MEN & WOMEN
All our waxing services are preformed with the highest quality wax, specially formulated to minimise inflammation.
Eyebrow $18
Eyebrow design $22
Neck front $18
Neck back $15
Underarm $18
Half arm $25
Full arm $35
Back $45
Back and shoulders $55
Eyebrow tidy $16
Eyebrow design $20
Eyebrow sculpt (includes wax and tint) $25
Lip or chin $13
Full face (includes eyebrows) $32
Underarm $17
Half arm $20
Full arm $27
Hands and fingers $12
1/2 leg $26
3/4 leg $32
Full leg $46
Full leg and xxx $80
Bikini $20
Extended bikini $30
G-string $35
Brazilian $48
Full body wax $130
TINTING EYELASH EXTENTIONS
Classic Full Set (60–70 lashes per eye) $110 
Glamour Full Set (80–90 lashes per eye) $130
Eyelash Extensions Classic Refills: 1 week (15–20 lashes per eye) 20 min $30, 2 weeks (25–30 lashes per eye) 45 minutes $50, 3 weeks (45–50 lashes per eye) 60 min $70
Lash removal only $20 Lash removal with new set $10
Refills after 4 weeks will generally require a new set to be applied. If you still have some lashes on at that time, please also book a removal.
Russian 3D-5D Volume Lashes
Volume Full Set $180
Volume Refill 60 min $80
Volume Refill 90 min $120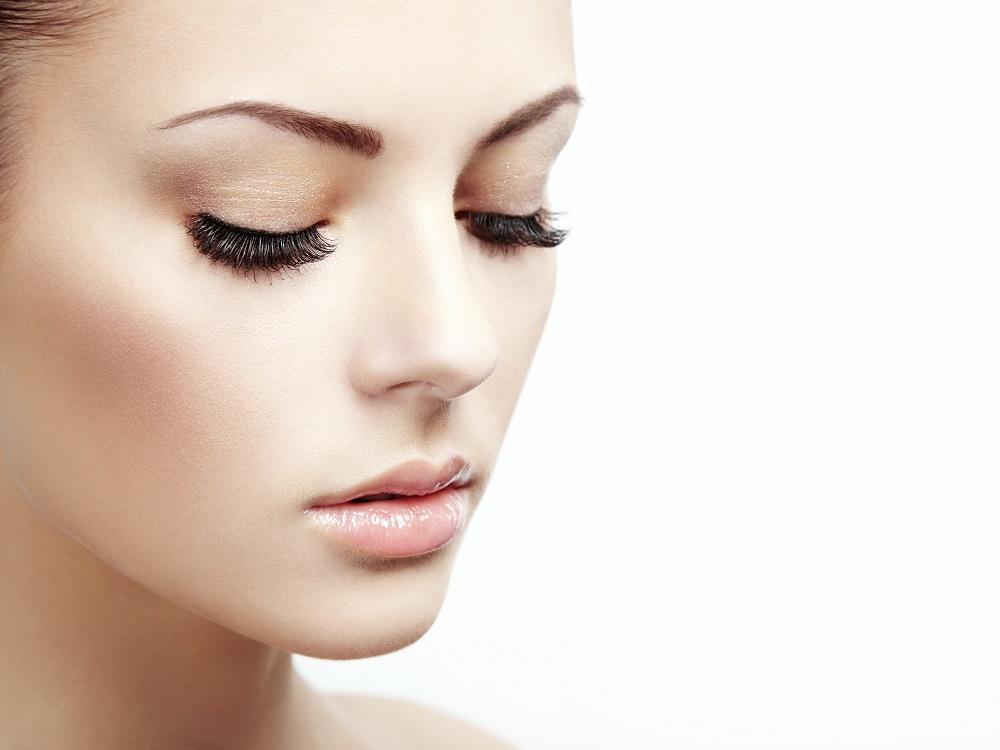 TINTING
Eyebrow tint $15
Eyelash tint $20 HydraLash tint (incl hydrating eye mask) $30
Duo Lash and Brow tint $30 Hydra Duo Tone (incl hydrating eye mask) $40
LASHLIFT
Lashlift Perming (incl tint) $75
TUSCAN TAN
Spray on tan. It's all about the colour.
Tuscan Tan™ professional spray tan solutions contain a unique combination of violet based bronzers that produce an instant natural tan shade when sprayed on the skin, while preventing yellow/orange undertones in the developed tan. The solution adapts to any skin type as it picks up and adopts the skin's individual darker tones whilst deepening the colour of its lighter variations to produce the most authentic looking tan in any shade desired, from lightly sun-kissed through to the darkest of tans. Better still, the tan is non-sticky, smudge proof and completely odourless once developed.
There are two Tuscan Tan™ professional spray tan solutions available:
Tuscan Tan™ Original
Tuscan Tan™ Rapid-Amino 90
TUSCAN HOME CARE
Tuscan Tan™ Skin Care Products
The key to a flawless spray tan is correct skin preparation and after tan maintenance using products specifically formulated for the purpose.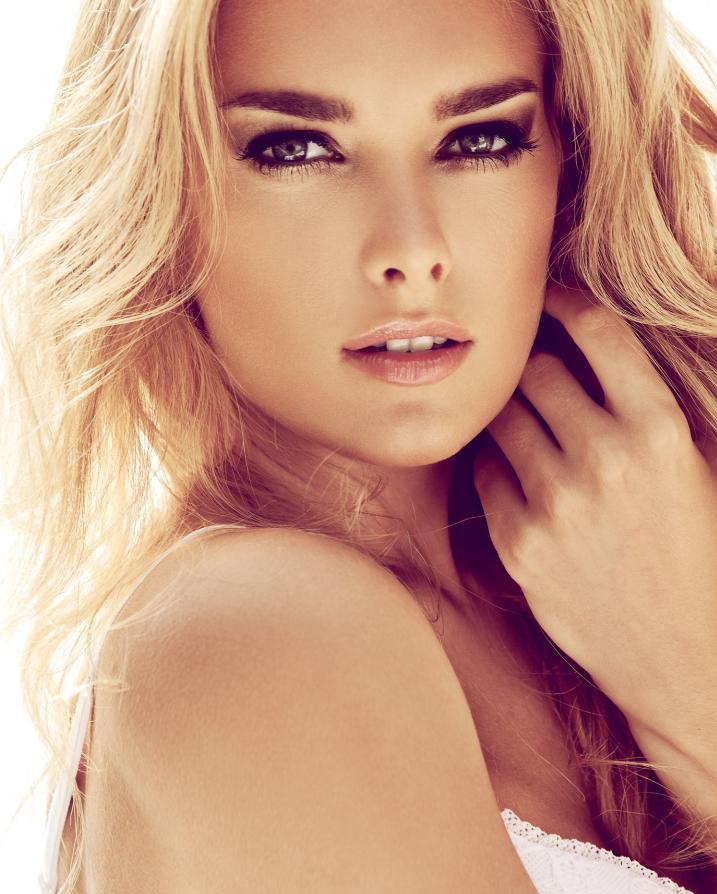 Bodyography Professional Cosmetics lives by the saying 'Beauty with a Conscience'.
Every new product is developed using quality formulas and the very best ingredients, as we know that what goes into a product is more important than how it looks sitting in a box. All of our products are mineral based, and are infused with enriching vitamins and antioxidants that leave your skin looking and feeling its best. Products come in simple packaging to reduce the amount of energy that goes into printing, and all product packages are recyclable to reduce the amount of trash in landfills. Another step Bodyography has taken to be environmentally friendly is printing product boxes and brochures with Soy Ink, which helps to reduce air pollution caused by printing.
These options can be seen in our brand new brochure. Bodyography is also proud to be a certified cruelty-free brand, as we never test on animals.
All Bodyography products are manufactured in the United States.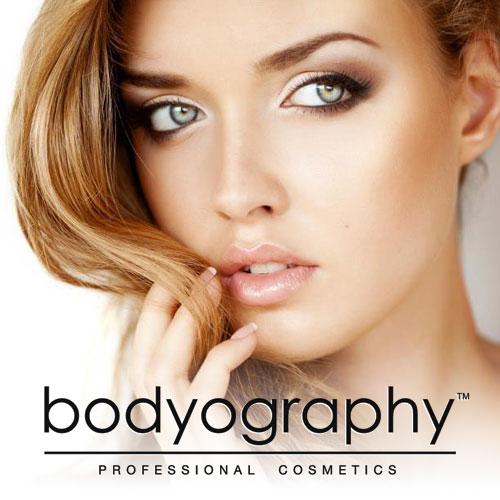 Bodyography is not only a range that revolves around skin care and anti-ageing, it is now paraben free and acts more like a colour treatment line rather than just a make up line. Not to mention bright pigments and fashion forward colours, which ensure you can create the look you want and be up to date with current trends.
'Get the look' Consultation/Colour Match FREE
Glamour makeover Day/Evening $90 (includes lashes)
Glamour makeovers are fully redeemable on Bodyography Products
ETOX BOX
Far Infrared Sauna Therapy at Smooth Curves.
There is no one on this planet with a body free of accumulated toxins.
The fact is that our exposure to chemicals and heavy metals often exceeds our body's abilities to excrete them. The sources are everywhere: mercury from fish, mercury from dental fillings, plastics from food packaging, pesticides from our immediate environment.
A Thermal Life™ High Tech Health Sauna Isn't Just About Relaxation.
DETOXIFICATION
Medical doctors and health practitioners worldwide recognise the High Tech Health sauna as perhaps the most effective method of removing both chemical and heavy metal toxins from the body. Our sauna was designed for DetoxTM and, as such, no other company can compare with our record of helping people detoxify.
The High Tech Health Thermal Life Far Infrared Sauna removes heavy metal toxins (including mercury), and fat-stored (lipophilic) toxins, plus metals trapped in connective tissue and the brain. It also increases the eliminative, detoxifying, and cleansing capacity of the skin by stimulating the sweat glands. When the liver, kidneys, and lungs have been damaged by chronic exposure to environmental toxins, the body's ability to eliminate toxins becomes impaired. The Thermal Life sauna assists the body in eliminating the toxins and promotes the restoration of those organs back to their proper function so that they can address future toxins.
ENHANCED IMMUNE SYSTEM HEALTH
Each far infrared sauna session causes a brief, beneficial increase in body temperature, which improves immune system health by boosting production of infection-fighting white blood cells (leukocytes) by your bone marrow and killer T-cells by your thymus.
IMPROVED CARDIOVASCULAR HEALTH
Medical research shows that regular use of a far infrared sauna may be as effective for cardiovascular conditioning as exercise. As the body heats up, it cools itself by sending blood from the internal organs to the extremities and the skin, thus increasing heart rate, cardiac output and metabolic rate. In the 1980s, NASA concluded that far infrared stimulation is the ideal way for astronauts to maintain cardiovascular conditioning during long space flights.
STRESS RELIEF
High daily stress levels put constant strain on the body's nervous system and can contribute to chronic disease. The far infrared sauna helps to reduce physical stress by boosting circulation and triggering the production of endorphins, the 'feel good' hormones. Besides these physiological effects, a sauna session also contributes to stress reduction simply by providing a peaceful and relaxing environment away from it all.
WEIGHT LOSS & CELLULITE CONTROL
Toxins can play a significant role in preventing us from losing weight as well as gaining weight. The body will even create fat to store chemical toxins when they exceed the body's ability to excrete them. Those who have been unsuccessful at dieting often times have a toxicity problem and will find success in this treatment.
Cellulite is a gel-like substance made up of fat, water, and waste products trapped near the surface of the skin. The sauna is also quite effective at dealing with cellulite when combined with massage therapy and nutrition.
PAIN RELIEF
By dilating blood vessels, infrared heat increases blood circulation to injured areas, speeding up the healing process and relieving pain. Infrared heat has also been used extensively in the treatment of arthritis, rheumatism, and muscle spasms.
BEAUTIFIES THE SKIN
Profuse perspiration deeply cleanses the skin, creating beautifully improved tone, texture, and colour.
The detox box uses safe, naturally occurring far infrared rays that safely and effectively detoxify the body of many lifelong accumulated toxins and heavy metals.
Detox box (30 minutes) session $30
Detox box (60 minutes) session $40
Purchase multiple sessions and save
Detox Box 30 minutes
 
6 Sessions single person $125 – 60 minutes $185
6 Sessions twin person $155 – 60 minutes $215
15 Sessions single person $300 – 60 minutes $450
15 Sessions twin person $360 – 60 minutes $525
25 Sessions single person $375 – 60 minutes $500